25 December 2011
Click on the above window to see Shehzad Roy's latest video "Apney Ulloo".
To see the video with English subtitles click here

12 August 2011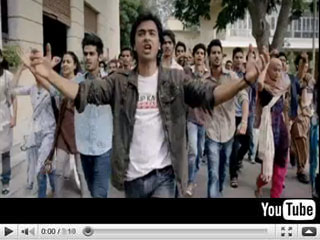 Click on the above window to see Shehzad Roy's latest video "Kya Derta Hai".

8 August 2011
To see pictures from the Making of Shehzad's new music video click here

8 August 2011

Artists with a mission
THE distilled experience of a society is produced by a society's artists. Through their work can we initiate a debate about the identity of a society, its roots and history and future.

More...

22 February 2011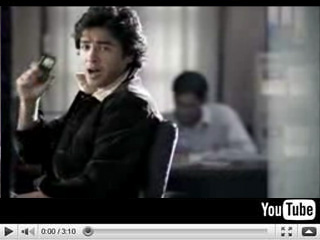 Click on the above window to see the new Shehzad Roy djuice TV commercial.

19 February 2011
Shehzad Roy is the new djuice Brand Ambassador. Click on the above window to see the new djuice TV commercial.
More...

15 November 2010
Shehzad's profile on American radio, PRI.
More...

28 October 2010
See photographs from the making of Roy's new video.

14 July 2010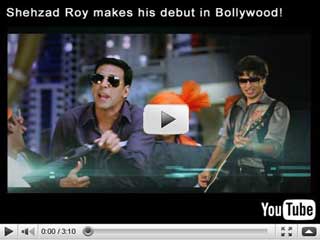 "Bullshit" full video starts airing on TV channels!

3 July 2010
"Bullshit" song promo is now being aired on TV channels.
Watch it here.

20 June 2010
Soundtrack for Khatta Meetha is released by T-series
More...

17 June 2010
Taking potshots at politicians
Akshay Kumar recently shot for Khatta Meetha's most controversial song, 'Bull Shit', poking fun at corrupt politicians. This song is written and sung by Shehzad Roy.

30 December 2009
Lux style awards 2009
Shehzad Roy won the award for best Music album 'Qismat apney haath mein'. His video 'Laga Reh' also won best Music video.

13 November 2009
Pakistani pop star uses music to educate
Shehzad's interview in one of America's leading newspapers- Chicago Tribune
More...

29 November 2009
The Chicago Council on Global Affairs has awarded the 2009 Patricia Blunt Koldyke Fellowship on Social Entrepreneurship to Shehzad Roy. The fellowship recognizes Roy's commitment to providing better learning opportunities in government-run schools, and being an inspiration for Pakistan's youth.

May 2009
Mtv Music Awards 2009
Shehzad Roy won the award for Best song lyrics and Best pop song for 'Laga Reh'.

25 July 2008
Shehzad's album "Qismat Apne Haath Mein" is launched at the Juvenile Jail, Karachi. His first video of the album "Laga Reh", was shown at the event.

April 16 2008
Shehzad Roy is selected to be the 2008 Beijing Olympics torch bearer as the pride of Pakistan.

2006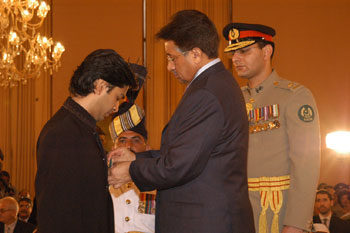 Roy was awarded the Sitara-i-Eisaar (Star of Sacrifice) by the President of Pakistan, in recognition of his relief efforts following the 2005 Kashmir earthquake.

29 January 2006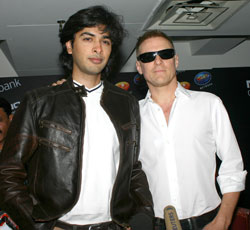 Rock for a Cause
Bryan Adams and Shehzad Roy rocked the city of Karachi. The event was a Zindagi Trust fundraiser for the earthquake victims of October 2005.

June 2004
Roy was honored as one of the youngest ever recipient of the Tamgha-e-Imtiaz- one of the highest Civil Honors awarded in Pakistan for excellence in serving humanity.

July 2002
Roy releases album "Rab Janey"
Roy collaborates with bhangra king Sukhbir for the track "Jinna karlo gai piyar". The song promotes peace and love between India and Pakistan.